Join the
Team

to Become a Cyber Athlete
Cybersecurity skills are in demand in the workplace. If you're interested in seeing how well you're prepared to join one of the hottest job areas, apply to compete in the US Cyber Open.
Athletes walk away with specific training, and maybe win the chance to go to the US Cyber Combine or become a member of the US Cyber Team to compete at the ICSC in Athens, Greece.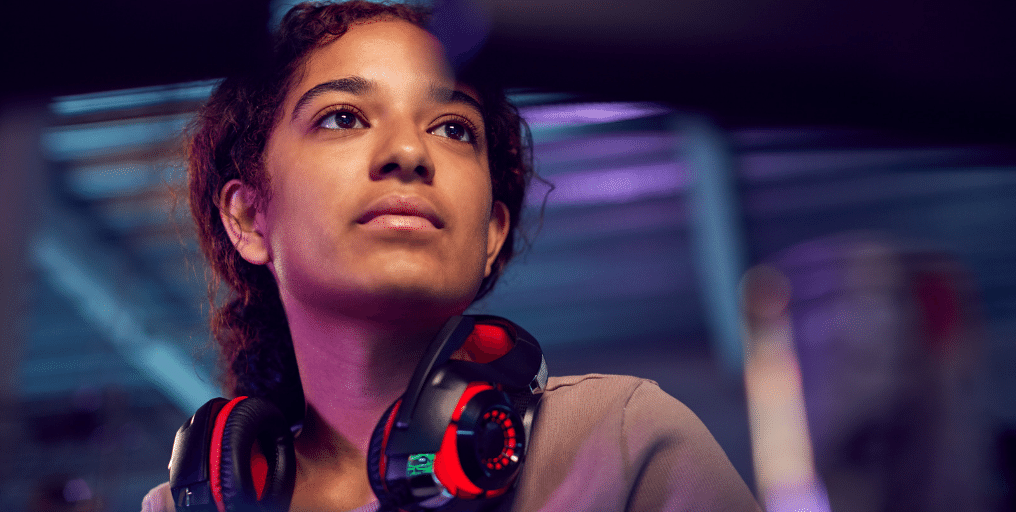 Who should apply to become a Cyber Athlete?
Anyone with cyber gaming experience is

encouraged to apply to compete in the US Cyber Open (only US citizens between the ages of 18 and 26 will be considered for the US Cyber Combine and Team)

Self-starters who are willing to try new games

You must have the ability to travel and an active passport

by September 2021

Athletes should also be interested in:

Cybersecurity or other science, technology, engineering, and mathematics (STEM) disciplines

Teaming with others

Obtaining skills in reconnaissance, cryptanalysis, operations security, forensics, malware analysis, and more
Why Play?
Obtain training, networking, and even potential employment opportunities
Validate your current cyber skills
Learn skills in areas such as reconnaissance, cryptanalysis, operations security, forensics analysis, and malware analysis
Include Digital Badges as a tangible certification for social profiles, applications, and resumes
Athletes chosen for the US Cyber Team will travel to Greece as the first-ever team to compete at the international level
Show off your Cyber Athlete Swag


Important Information for Cyber Athletes
Cyber athletes should be aware that their time for training and studying is all voluntary and they will receive no compensation.
The time commitment for cyber athletes will vary between 4 and 8 hours per week depending on the intensity of the training.
Travel expenses will be paid for those athletes who make the US Cyber Team and are chosen for the ICSC competition.
About the
Application Process
What do I need to apply for the US Cyber Open?
Applicants must:
Everyone is encouraged to compete in the US Cyber Open (Only US citizens aged 18–26 will be eligible for the US Cyber Combine and Team)
Have experience or interest in online cybersecurity competitions
Have access to a laptop or PC with a modern web browser and internet connection
Complete the online application
Be excited about playing in the first US Cyber Games
How does the application process work?
Cyber athletes wishing to compete in the US Cyber Open will complete an online application.
The application will be reviewed and an acceptance/rejection email reply will be sent.
Any athlete who successfully completes the US Open and continues to participate in the US Cyber Combine Invitational will also complete a Cyber Aptitude Typology Indicator (CATI). This assessment provides each participant with a cyber personality type, similar to the Myers-Briggs, and behavior values to understand information gathering, processing, and decision-making preferences for each player athlete. Athletes will also undergo a series of interviews with the coaching team.
Cyber athletes who are drafting onto the US Cyber Team must be 18 to 26 years old and a US Citizen with a valid US passport (issued to them by September 30, 2021, and that does not expire before May 2022).
Good Luck!
Successful applicants will receive an email from the program coordinator with their acceptance material.