Let's Go
For the Gold

in Greece!
Cyber enthusiasts! Let's take the US team to Gold. For the first time, the US will be competing in an international cyber competition this December in Greece.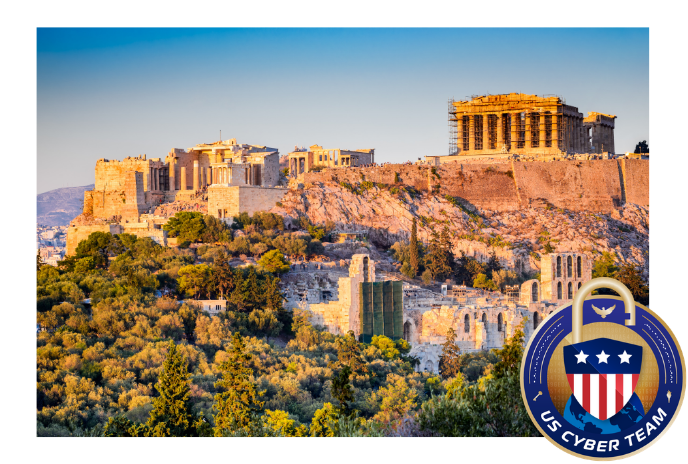 Our cyber hopefuls will test their mettle against our nation's best. Subscribe to follow them through a cyber combine and the national draft to select your US Cyber Team. Cheer them on through training and ultimately the selection of the official US Cyber Team that will compete against other nations.
But this is more than a game. Training our future cybersecurity professionals will help secure our nation and protect our citizens and our sovereignty in cyberspace. This movement touches every American town, business and home.
How You Can
Support

Our Cyber Athletes
Become a Fan. Spread the word. Tell your family, friends, and neighbors. We want to send the best! Follow us on social media and comment, repost, and share.
With US Cyber Games, we will:
Initiate a nationwide talent search for 18-26-year-olds with the best cyber skills.
Define what a cyber athlete is and what skills and competencies are needed and how to score them.
Draft and coach a team of elite potentials.
Collaborate with other nations on a global stage.
Inspire the next generation to achieve higher levels of competencies in cybersecurity.
Subscribe to Updates & become a Fan!
Be the first to know the latest news about the US Cyber Games, including events, draft day, and when athlete and coach recruitment begin for the 2022 season!