Pursuing a career in cybersecurity means joining a booming industry, where available jobs outnumber qualified candidates. According to the US Bureau of Labor Statistics, the number of jobs across the industry is expected to increase by 33% over the next 8 years. This growth is fueled by an ever-evolving technology landscape, continued digitalization of both our personal and professional lives, the COVID-19 pandemic, and other global happenings.
The career resources below are provided to support your journey into a career in cybersecurity. Follow your interests, identify opportunities, and create a career path that's right for you.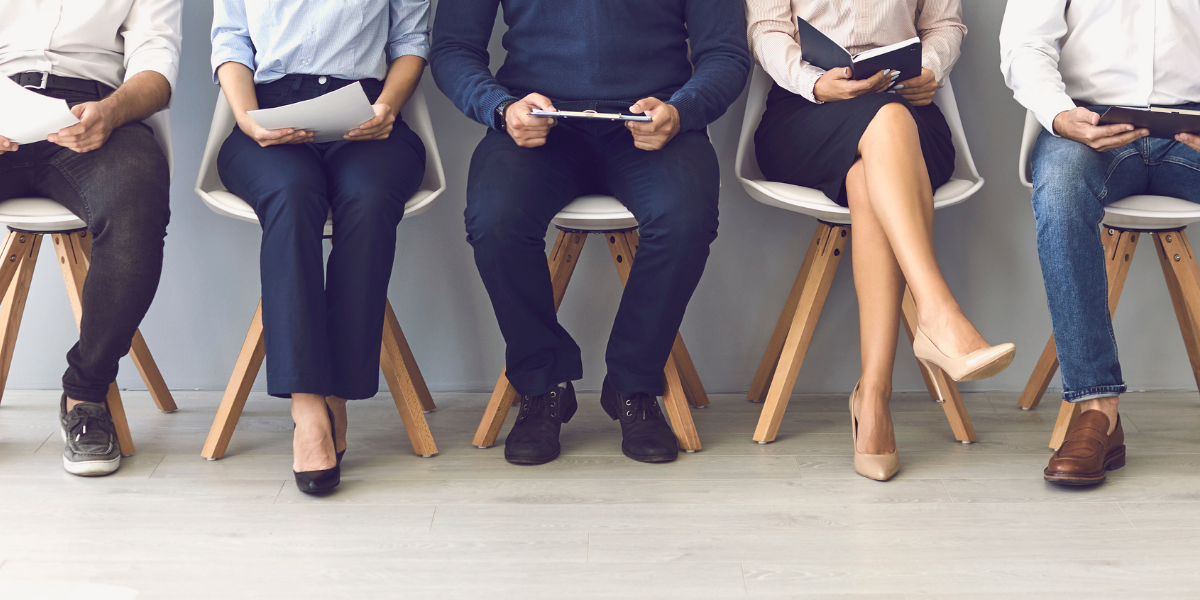 Why Consider a Career in
Cybersecurity

?
If you're looking for an exciting career that has low unemployment, is in high demand, and can provide a sense of career satisfaction, then look no further than the field of cybersecurity.
Constant Growth:
The current demand for cybersecurity professionals in the public and private sectors is making employers scale up and out. If you're ready for a challenge, the opportunity is there for you.
Job Stability:
One of the biggest benefits of getting into cybersecurity right now is that there is high demand. The current cyber workforce gap stands at 3.4 million, and the global cybersecurity workforce still needs to increase by 65% to effectively defend organizations' critical assets. Closing the gap means addressing the lack of diversity and inclusion in the industry.
High Salaries:
Due to such high demand and a relatively low supply of qualified labor, cybersecurity has pretty good salary ranges. The average salary in North America for cybersecurity-related jobs is $90,000 compared to the average salary wage of 40,000. So with a reasonable amount of experience and some certifications you can expect to make double the national average.
Interesting variety:
This profession requires you to work in many different situations and with the latest technologies. The broad skills needed make cybersecurity an attractive profession for people from all sorts of backgrounds.
Intellectual Puzzles:
While you'll learn best practices and principles, there's always something new to learn and always a new opportunity to excel.
Ongoing Fulfillment:
You're preventing real criminals from taking advantage of your friends and family, as well as schools, businesses, your community, and more.
Participating in cybersecurity competitions offers tremendous benefits to job-seekers interested in pursuing a career in cyber. From preparing for the competition to networking afterward, cyber games create impactful opportunities for cyber-interested individuals at all levels of proficiency. These competitions and games expose participants to relevant skills, emphasize teamwork, communication, and leadership, replicate the types of environments cyber professionals work in, and most importantly, they're fun.
500,000 cybersecurity job openings in the last 6 months in the United States. (CyberSeek, June 2023)
The global cybersecurity workforce needs to grow by 65% to effectively defend organizations' critical assets. (ISC2 Cybersecurity Workforce Study, 2023)
88% of respondents viewed cybersecurity-related risk as a business risk, not just a technology risk. (Gartner, View from the Board of Directors Survey, 2022)
Information Security Analyst will be the 10th fastest growing occupation over the next decade, with an employment growth rate of 3% compared to the 4% average growth rate for all occupations. (U.S. Bureau of Labor Statistics, 2021)
The most important technical skills, according to (ICS)2's Cybersecurity Career Pursuers Study, 2021 include 25% Cloud Security; 17% Data Analysis; 14% Coding or Programming.
The US Cyber Games® is proud to partner with the following agencies and organizations in an effort to connect well-qualified cyber talent to lifelong career opportunities in cybersecurity.
Resources
Cybersecurity CAREER Week
Cybersecurity Career Week, every 3rd week in October, is an effort to build awareness about the variety of cybersecurity careers that are available and share resources for those interested in pursuing a career in cybersecurity.
Cyberseek.org
CyberSeek provides detailed, actionable data about supply and demand in the cybersecurity job market.
National Initiative for Cybersecurity Careers and Studies (NICCS)
https://niccs.cisa.gov/
As technology advances, the United States must develop a workforce of effective cybersecurity professionals. NICCS helps users find the cybersecurity education and training they need to advance their careers and close the skill gaps across the workforce.
The (ISC)² Cybersecurity Workforce Study
This study aims to better understand the barriers facing the cybersecurity profession and uncover strategies that organizations can use to recruit, build and strengthen their cybersecurity teams. It provides insights into these talented individuals who are excelling in this field, securing their organizations' critical assets, and advancing in their careers.
Verizon Data Breach Investigations Report (DBIR)
Now in its 15th year, this industry benchmarking report provides information on global cybersecurity data breaches and threat patterns.
Thank You to All of Our


Sponsors & Partners