Over 500 athletes from 43 states competed in the first-ever US Cyber Open™ in 2021.
The top 70 went on to compete in the US Cyber Combine™.
Of those, 25 now make up the first-ever US Cyber Team.
15 athletes were selected to travel to Athens, Greece to compete in the International Cybersecurity Challenge (ICC) that took place June 14-17, 2022.
Congratulations to the first-ever US Cyber Team for taking Bronze in the competition!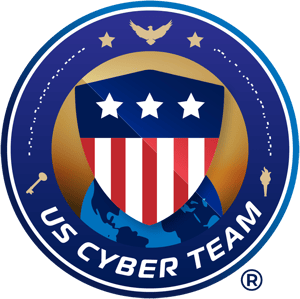 Congratulations to Season I, US Cyber Team Award Winners
Triple Threat - Sears Schulz | Team Multiplier - Samuel Hayden
Rising Star RvB - Andrew Phillips | Rising Star CTF - Aidan Benderly | Exploit Expert - Logan Stratton
All Star RvB - John Johnson | All Star CTF - Chris Issing
Awards were presented during the Season II, US Cyber Team Draft Day event on October 17, 2022.
Thank You


Season I Sponsors & Partners
These sponsors and partners share our vision in bringing together and inspiring the very best cybersecurity athletes, building a stronger and more diverse community, and sustaining the United States' world-class competitive edge.