LIVE
IN PERSON and ONLINE EVENT
Monday, October 17, 2022 | 3:30 - 7:30 PM
The US Cyber Games®, led by Katzcy, is teaming with the National Initiative for Cybersecurity Education (NICE) program at the National Institute of Standards and Technology (NIST) to kick off Cybersecurity Career Awareness Week, October 17-22, 2022, with the Season II, US Cyber Team Draft event.
U.S. DEPARTMENT OF COMMERCE
HERBERT C. HOOVER BUILDING
1401 Constitution Avenue, Washington, DC 20230
3:30 PM - 4:30 PM: Cybersecurity Games Exhibit
Avoid the traffic, and come early! Mingle with Season I athletes and coaches, check out sponsor exhibits highlighting cybersecurity careers and learn about competitions' role in developing an athlete's technical and professional skills.
4:30 PM - 6:30 PM: Draft Day Program
Step into the auditorium to watch the exciting 2022 US Cyber Team Draft Day event. We will begin with a short introduction to the US Cyber Games program, then over a series of rounds, we will draft our top athletes to the Season II US Cyber Team which will compete internationally on behalf of the USA.
Distinguished speakers include:
Dr. Diana L. Burley, Vice Provost for Research and Innovation, American University
Kevin Stine, Chief, Applied Cybersecurity Division, NIST
Nitin Natarajan, Deputy Director, CISA
6:30 PM - 7:30 PM: Reception and Celebration
Join us as we celebrate and recognize members of the first-ever Season I, US Cyber Team.
Representatives from NICE, CISA, PlayCyber, MetaCTF, Hack The Box, and Katzcy will be on hand for those interested in learning more about careers in cybersecurity and the use of gaming to hone workforce skills.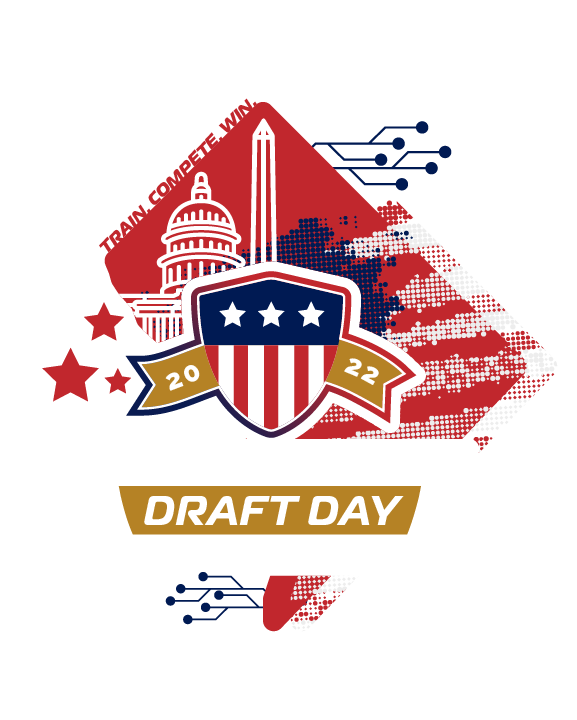 Thank You to All of Our


Sponsors & Partners