The Journey To The First

US Cyber Team

Free Capture the Flag Challenge
May 28–June 11, 2021
This FREE competition is open to everyone! However, athletes aged 18–26 have the opportunity to compete in a two-week online competition for the chance to be one of the 60 cybersecurity athletes to receive an invitation to the US Cyber Combine Invitational.
Cybersecurity skills are in demand in the workplace. If you're interested in seeing how well you're prepared to join one of the hottest job areas, then apply to participate in the US Cyber Open. You'll definitely walk away with a better understanding of how your cybersecurity skills match up and maybe you'll also win the chance to go to the US Cyber Combine or become a member of the US Cyber Team to compete at the ICSC in Athens, Greece.
The US Cyber Games in collaboration with the US Cyber Range will hold a two-week-long jeopardy style challenge covering a wide variety of games such as cryptography, networking, web applications, reconnaissance, and more. Point values corresponding with challenge difficulty will be accumulated per each area and as a whole.
The goal of the US Cyber Open is to attract all levels of athletes so coaches can easily scout top talent and invite them to a combine where they will receive training but also be scored in more depth to determine aptitude and potential.
Finishers will receive a digital badge showing they completed the 2021 US Cyber Open. This can be used on social profiles and resumes.
Top scorers will win prizes such as the new X-box, Oculus, and more.
Top 60 applicants will be invited to continue in the US Cyber Combine Invitational. Scores alone won't confirm an invite to the US Cyber Combine. Your application matters as well.
All you need to do to apply is complete the online application. Then? Get ready to compete! Registration closes June 10, 2021.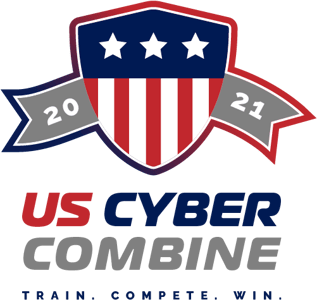 Top 60 Invited to US Cyber Combine
July 9, 2021–September 3, 2021
This Combine Invitational will be similar to a sports combine in which the athletes undergo a cybersecurity aptitude evaluation, interview with multiple coaches, train weekly in cybersecurity skills, and compete in an advanced CTF to build their portfolio for the US Cyber Team Draft. At this level of competition, we're separating the GOAT (greatest of all time) from the good. We'll put athletes through the same tests and trials top companies and the government use in their hiring process.
This combine is designed to not only test you, but also to provide the top athletes a unique experience to hear from leading experts in their field. The selected coaching staff will use this time to get to know each athlete to understand their skills and competencies.
Each week, the coaches will provide virtual instruction and challenges to help strengthen your skills. We expect players to contribute 4-8 hours of practice each week. Athletes who perform well during the Combine will have the opportunity to accumulate digital badges for performance and skills. Athlete resumes will be provided to corporate sponsors for recruitment.
Get ready to compete, because only 20 Elite Cyber Athletes will make it to the next phase.
INVITATIONS will be sent around the end of June via email.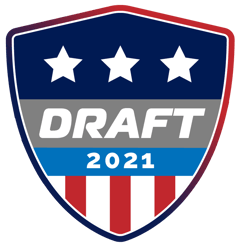 2021 US Cyber Team Draft
Throughout September
Throughout September the Coach team and Advisory Board will meet to select the Top 20 cyber athletes to be invited to join the first US Cyber Team.
Athletes will be evaluated based on application, aptitude, interview, effort, attitude, and skill. The final US Cyber Team will be purposely diverse bringing different backgrounds and skills to play key roles on the team.
October 5, 2021 for the first US Cyber Team Draft Day.
Recording coming soon!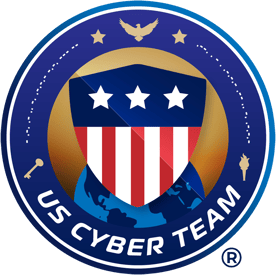 The 2021 US Cyber Team Competes at the International Cybersecurity Competition (ICC)
June 14-17, 2022
As an elite cyber athlete on the very first US Cyber Team, you'll receive free training to prepare you for the International Cybersecurity Challenge (ICC) in Athens, Greece. Your cohort will consist of 20 athletes (15 athletes and 5 alternates).
From October through December, the team will virtually meet about 4-8 hours a week to practice.
Team travel costs for transportation and lodging will be covered by the sponsors.
Your network of mentors, teammates, and coaches will put you on a solid footing when you get ready for your cyber career.
TRAVEL TO COMPETE against teams from other nations in Athens, Greece June 14-17, 2022 (COVID-19 travel restrictions permitting).