US Cyber Open
Kick-Off Event
Thursday, June 30, 2022
11:00 AM–5:00 PM ET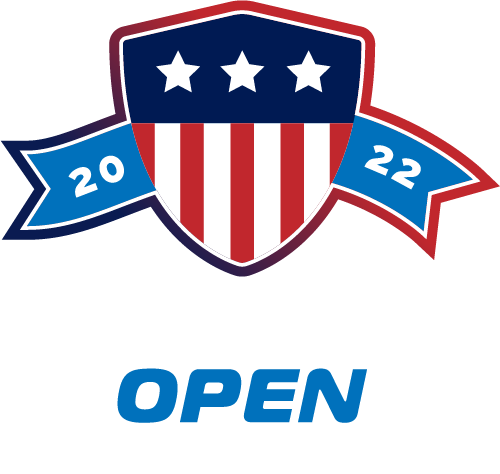 Join your peers, athletes, coaches, fans, sponsors, and speakers for some pre-event networking before the event kicks off.
Our emcee for the day's program brings great enthusiasm and excitement. He'll keep us moving with great commentary, questions, and more.
Noor Jehangir, Host and Presenter, Allied Esports
Opening Keynote with
Jen Easterly, Director of the Cybersecurity and Infrastructure Security Agency (CISA).
What is the US Cyber Games and what is our mission?
Find out from the US Cyber Games Commissioner.
Jessica Gulick, CEO & Founder, Katzcy
Highlights from the 2022 International Cyber Competition - The Athlete perspective.
Just back from Greece, members of the first-ever US Cyber Team will provide their perspectives on cyber skills training, competing in cyber games, what it's like to represent the United States on a global stage, and more.
Moderator:
Jon Check, Executive Director, Cyber Protection Solutions, Raytheon Intelligence & Space
Athletes:
Chris Issing
Susan Jeziorowski
Austen King
Joshua Klosterman
Rajat Patel
Hear direct from a panel of gamers - what it means to be a cyber gamer and how to level-up your cyber skills.
Moderator:
Keenan Skelly, CEO, Shadowbyte
Panelists:
Lola Kureno, Cyber Security Engineer, INE
Sebastian Stohr, CEO, Breaking IT
Mari Galloway, CORTEX Sales Engineer, Palo Alto Networks
Savannah Lazzara, Technical Manager - Attack & Penetration, Optiv, Inc.
Pathways into Cyber - Get directions from a panel of community colleges, universities, boot camps, and more.
Moderator:
Eric Belardo, Founder, Raices Cyber Org
Panelists:
Gretchen Bliss, Director of Cybersecurity Programs, University of Colorado Colorado Springs
Davina Pruitt-Mentle, Lead for Academic Advancement, NICE
Allen Stubblefield, Cyber Defense and Computer Science Teacher, Troy High School, Fullerton CA
Larry Whiteside Jr, Co-Founder & President, Cyversity
High performing teams - A panel of CISOs discusses the critical need in cybersecurity.
Moderator:
Chris Camacho, President, NinjaJobs
Panelists:
Adam Kaplan, CISO, Hogan Lovells
Brian Lozada, CISO, HBO Max
Tomas Maldonado, CISO, National Football League (NFL)
Gina Yacone, CISO, Trace3
Diversity Matters - Recruiting Cyber Talent Across the US
Hear from top diversity focused organizations on leading cyber programs and outreach activities.
Closing remarks:
Speaker:
Rodney J. Petersen, Director of National Initiative for Cybersecurity Education (NICE) at NIST in the U.S. Department of Commerce.
Join your Cyber Peers for some post-event networking
Space is limited.
Informative Panel Discussions with Leaders in Cybersecurity, Peer Networking, Prizes, Important Info, & More!
The US Cyber Open Kick-Off is taking place on the Brella virtual event platform. Using Brella, you can:
Network with others based on your matchmaking selections.

Set up 1:1 meetings with other attendees.

Bookmark people you would like to meet (virtually).

Build your own agenda with reminders.
You'll also have access to the online community post-event where you can continue to network and build relationships.
* Program agenda subject to change.