The US Cyber Games program brings talented cybersecurity athletes, coaches, and industry leaders together to build a US Cyber Team for global cybersecurity competitions.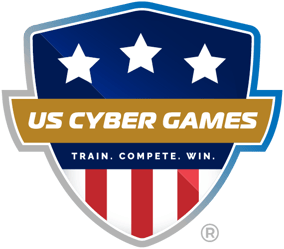 Each year, the US Cyber Games program begins with cyber athletes competing in the US Cyber Open™—a FREE, Capture the Flag (CTF) competition—where all ages and all skill levels are welcome.
Based on their CTF scores and application, a select number of cyber athletes, ages 16 to 25, are then invited to participate in the US Cyber Combine™ where a number of virtual learning opportunities, hands-on exercises, and competitions are held over a 2-month period.
The selection and drafting of the Season III, US Cyber Team® members took place in October 2023 during a LIVE Draft Day event. The team and coaches are now preparing for the ICC via scrimmages, training camps, and more.
Ultimately, select members of the Season III, US Cyber Team will represent the United States at the International Cybersecurity Championship (ICC) in 2024.
The US Cyber Games® Open is a Capture the Flag (CTF) competition that includes a Competitive CTF and Beginner's Game Room.
COMPETITION: June 5-12, 2023
Get in the game. Learn about cyber gaming. Test your knowledge/skills. Rack up points. Beat your opponents to the top of the leaderboard.
Anyone interested in cybersecurity and cyber gaming can play.
There is no age limit and all skill levels are welcome.
This is an individual competition, so finding a team is not necessary to play.
Registration includes participation in BOTH the Competitive CTF and the Beginner's Game Room.
Try new games and validate your current skills in cryptography, forensics, web, and more (see below).
Earn digital badges for your social profiles, applications, and resumes.
Win incredible prizes (U.S. residents only).
Have fun solving challenges.
GAME ROOM: June 2-12, 2023
Not quite ready to play in the CTF? That's ok. Get your feet wet and test your knowledge in the Beginner's Game Room.
Anyone can play.
There is no age limit and all skill levels are welcome.
Have fun learning & solving challenges.
US Cyber Open Capture the Flag (CTF) Challenges included:
Cryptography
Decrypting objects that are locked away from prying eyes with up-to-date cryptological processes will keep you busy.
Forensics
Nitpick at tiny details in recovery data batches to try to get to the bottom of what happened. A keen eye and a lot of patience will help you go a long way as a forensic analyst.
Reverse Engineering
Using reversing tools, you'll need to find out what a certain script or program does to find the flag.
PWN / Binary Exploitation
Show off your ability to dominate a system and gain access to privileged information. Then, you'll create exploits that will make anyone lose their bits.
Web
Web-based applications require you to detect, exploit and search through different vulnerable web applications. Don't get lost, these challenges can be very intriguing.
Miscellaneous
Sharpen your cybersecurity gaming skills with mystery challenges.
COMBINE: July 7-September 1, 2023
Cyber athletes that think they have what it takes and are interested in becoming a member of the US Cyber Team®, must request an invitation to the US Cyber Combine.
The US Cyber Combine is where you will do your best to shine and show the coaches why you should be selected to be a member of the Season III, US Cyber Team. The Combine is designed to test you, but also to provide top athletes with a unique experience to hear from leading experts in their field. The selected coaching staff will use this time to get to know each athlete and to understand their skills and competencies. Athletes that perform well during the Combine will have the opportunity to accumulate digital badges for performance and skills.
Combine invitation request applications are more important than US Cyber Open CTF scores.
NO LONGER ACCEPTING INVITATION REQUESTS
Cyber athletes invited to the US Cyber Combine and potentially drafted onto the US Cyber Team MUST BE:
No older than 25 years of age on August 31, 2024.
A U.S. Citizen with the ability to obtain a U.S. passport.
Willing and able to travel.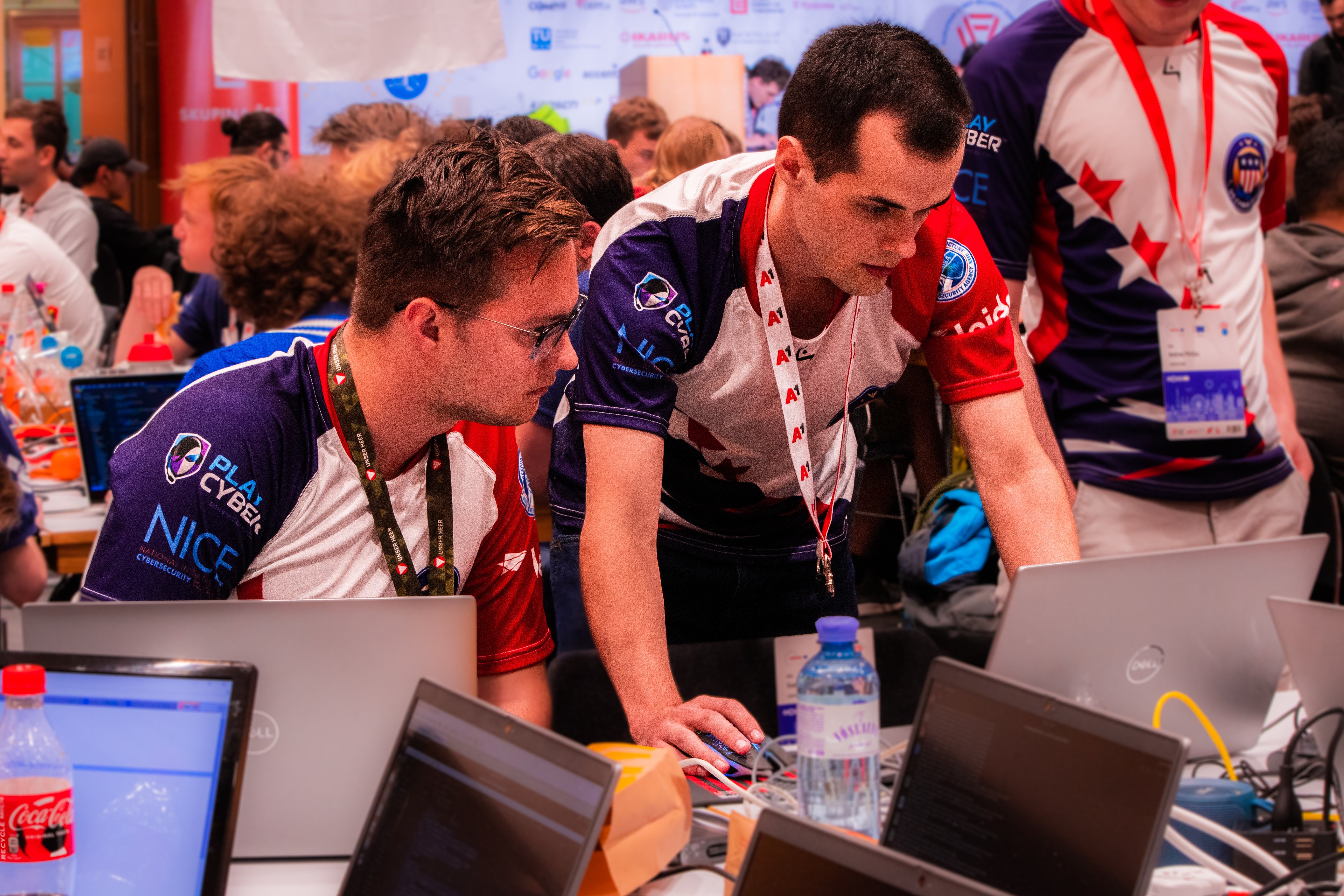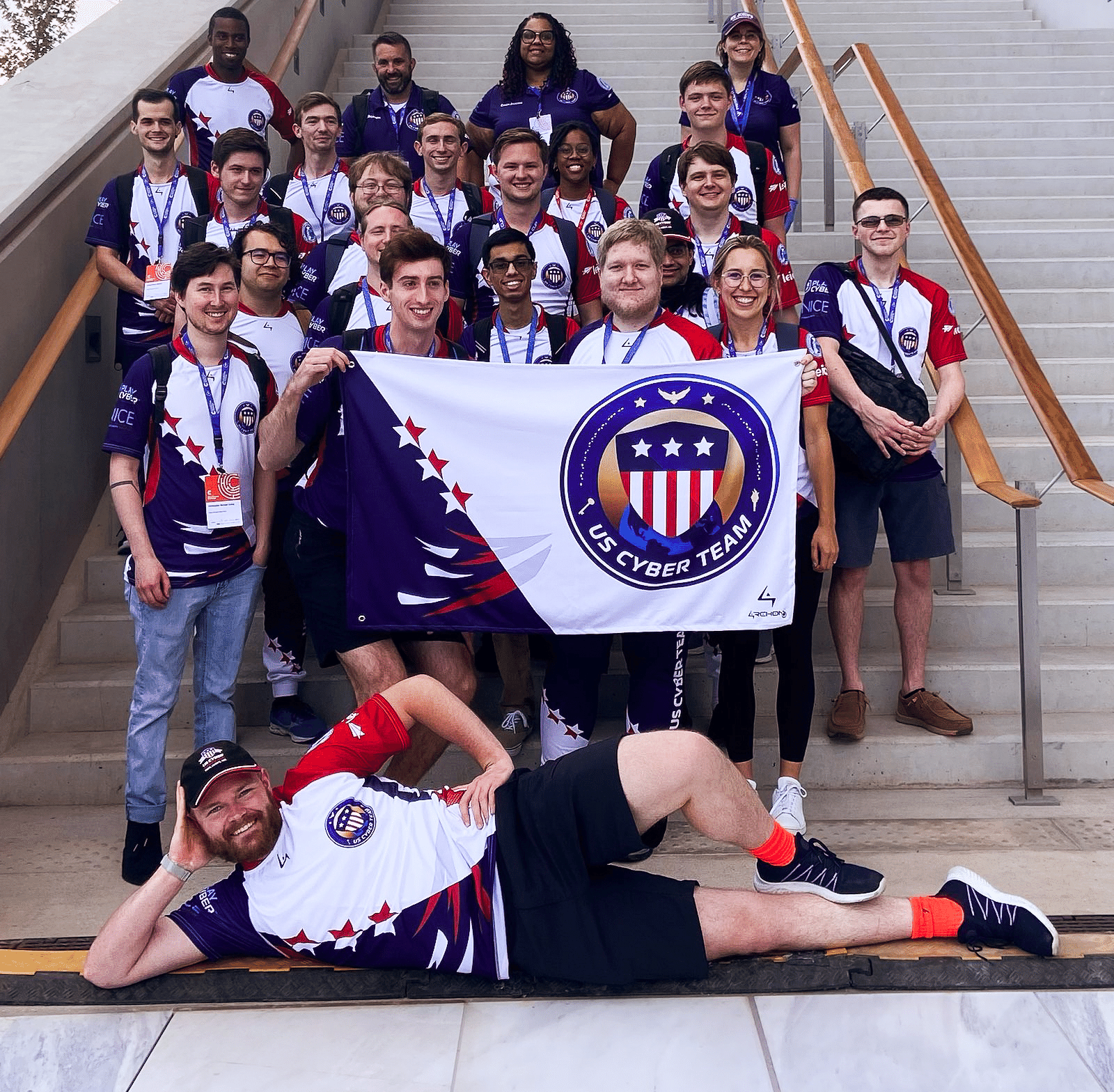 Cyber athletes were drafted to the US Cyber Team on October 16, 2023.
Time for training and preparation is entirely voluntary.
Time commitment will vary between 4-8 hours per week depending on your role and the progress of the season.
Travel expenses will be paid for those athletes who make the US Cyber Team and are chosen for the competition.
Watch the replay of the live-stream event.
Show your Support.
Become a Sponsor of the US Cyber Games & Team
The US Cyber Games depend on the generosity of our corporate and university sponsors. We all know that the success of our cybersecurity industry depends on sourcing and training talent to reduce the workforce gap. We're seeking organizations to share our overall mission and sponsor this incredible one-of-a-kind program.
Thank You to All of Our


Sponsors & Partners