Meet the Season III, US Cyber Team® and Coaching Staff
Over 2,000 athletes from 50 states and Washington, DC competed in the Season III, US Cyber Open™ CTF Competition, after which a select group of 128 athletes was invited to train and compete in the US Cyber Combine™.
The US Cyber Combine is an inclusive, virtual camp focused on athlete training, evaluation, observation, and engagement to provide coaches an opportunity to identify the high-potential athletes to be selected for the Season III, US Cyber Team or the Pipeline Program.
On Monday, October 16, 2023, thirty (30) cybersecurity athletes were selected to represent the USA at various global scrimmages and the International Cybersecurity Challenge (ICC) in 2024 as the Season III, US Cyber Team. An additional forty plus (40+) athletes have been invited to join the Pipeline Program.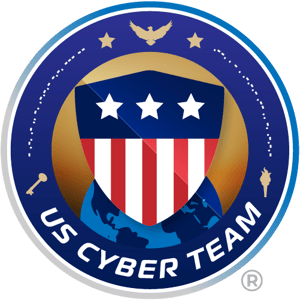 Meet the Season III,
US Cyber Team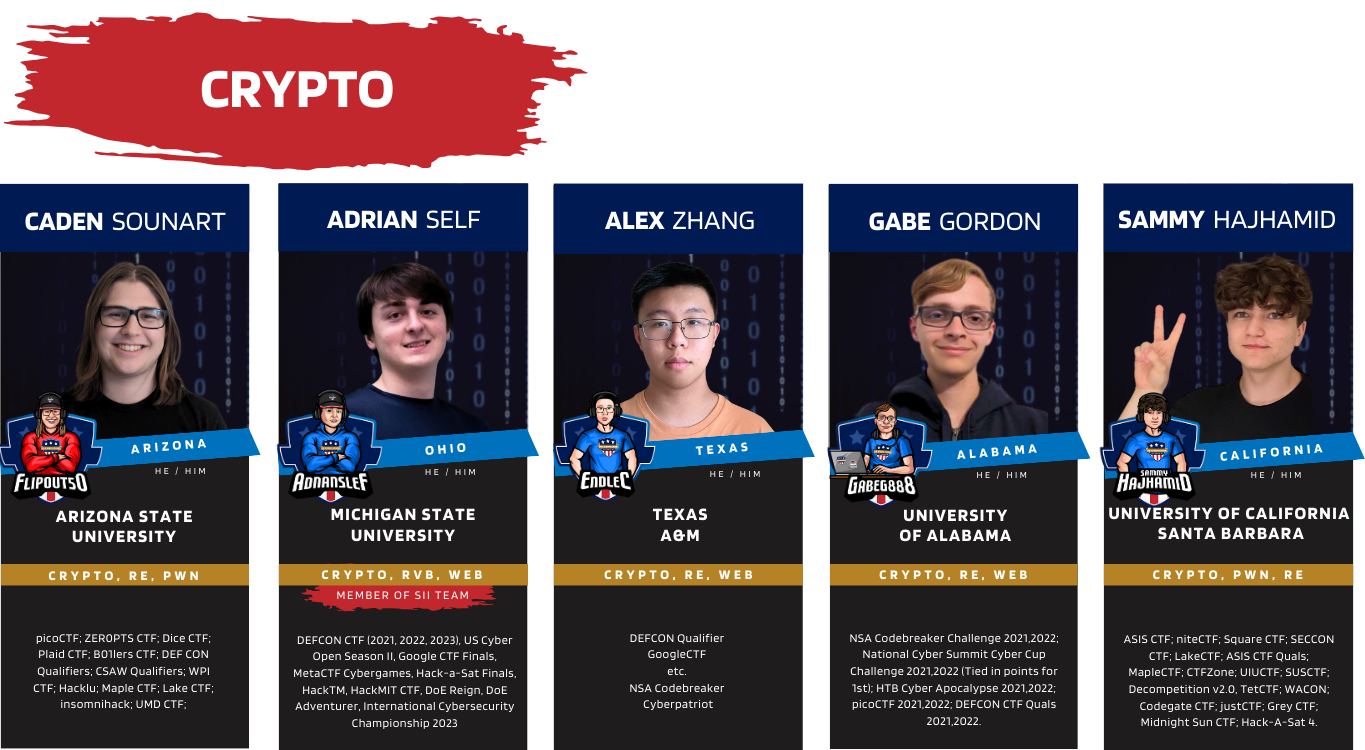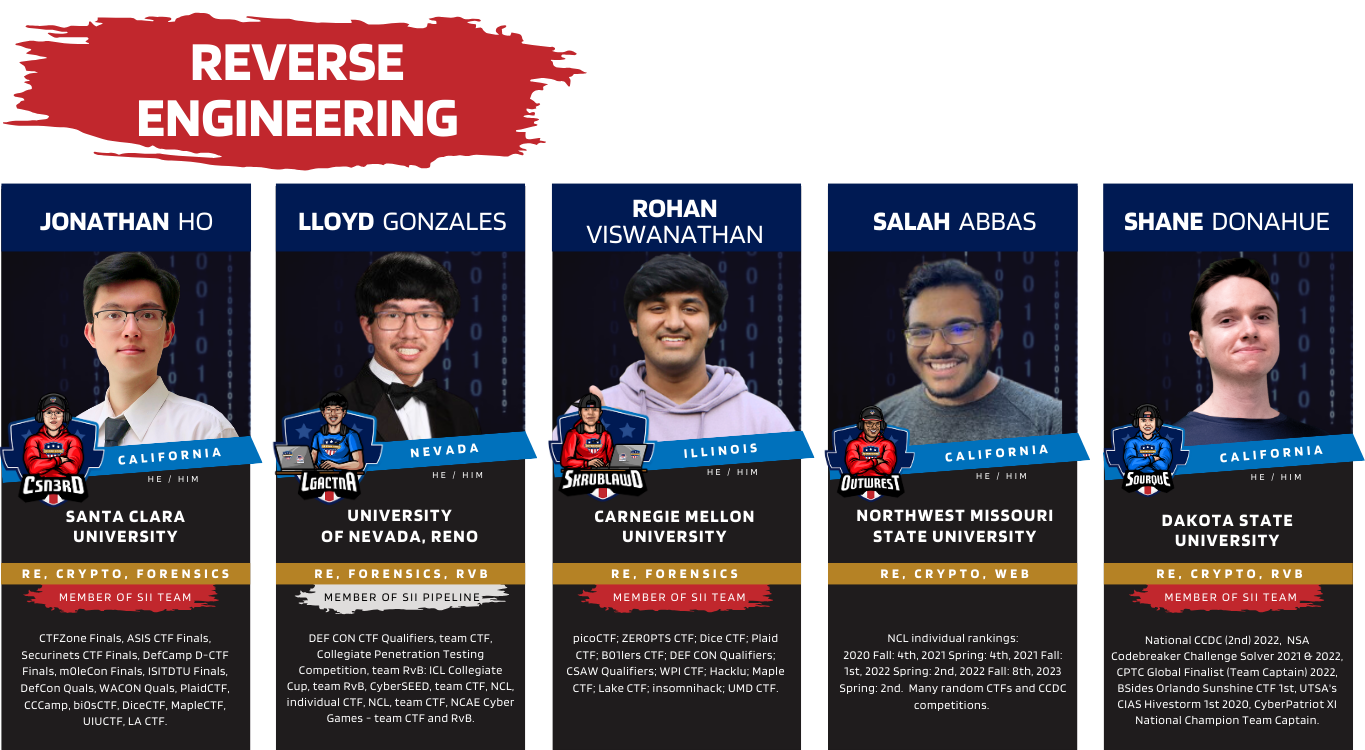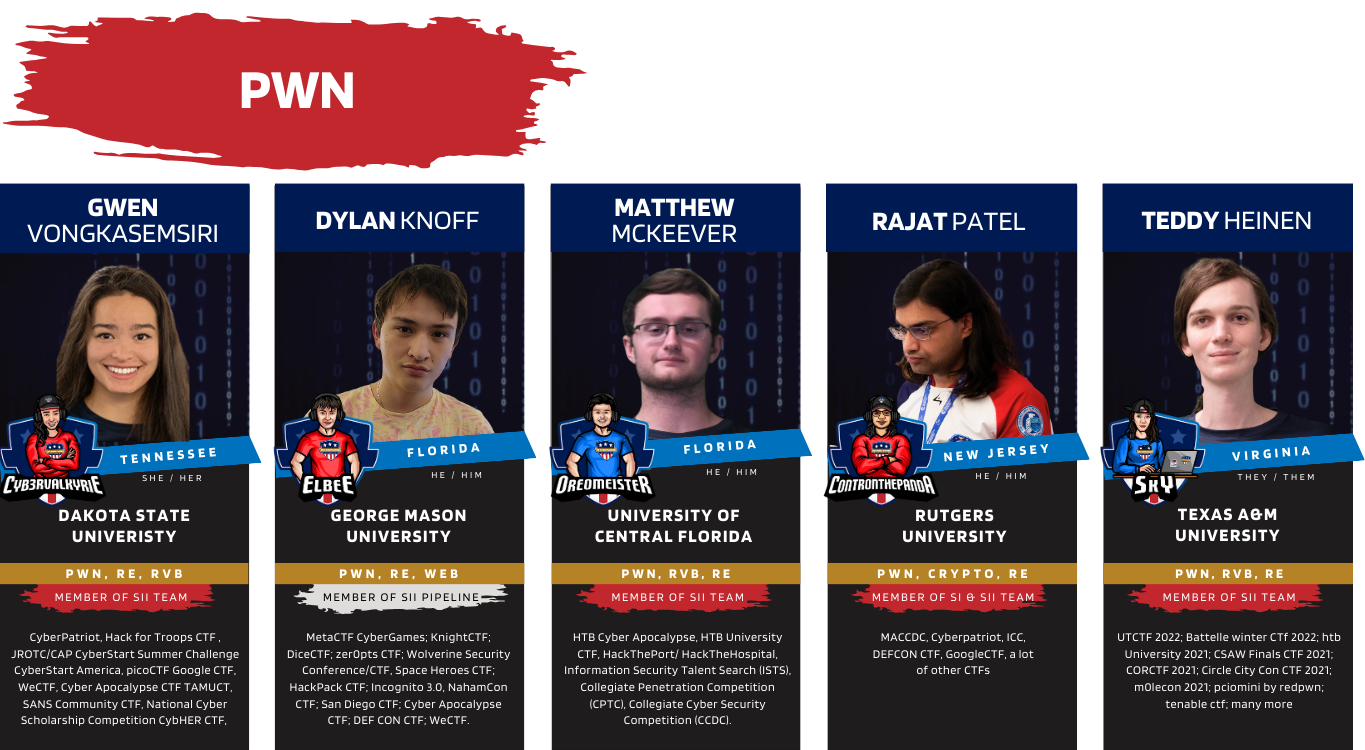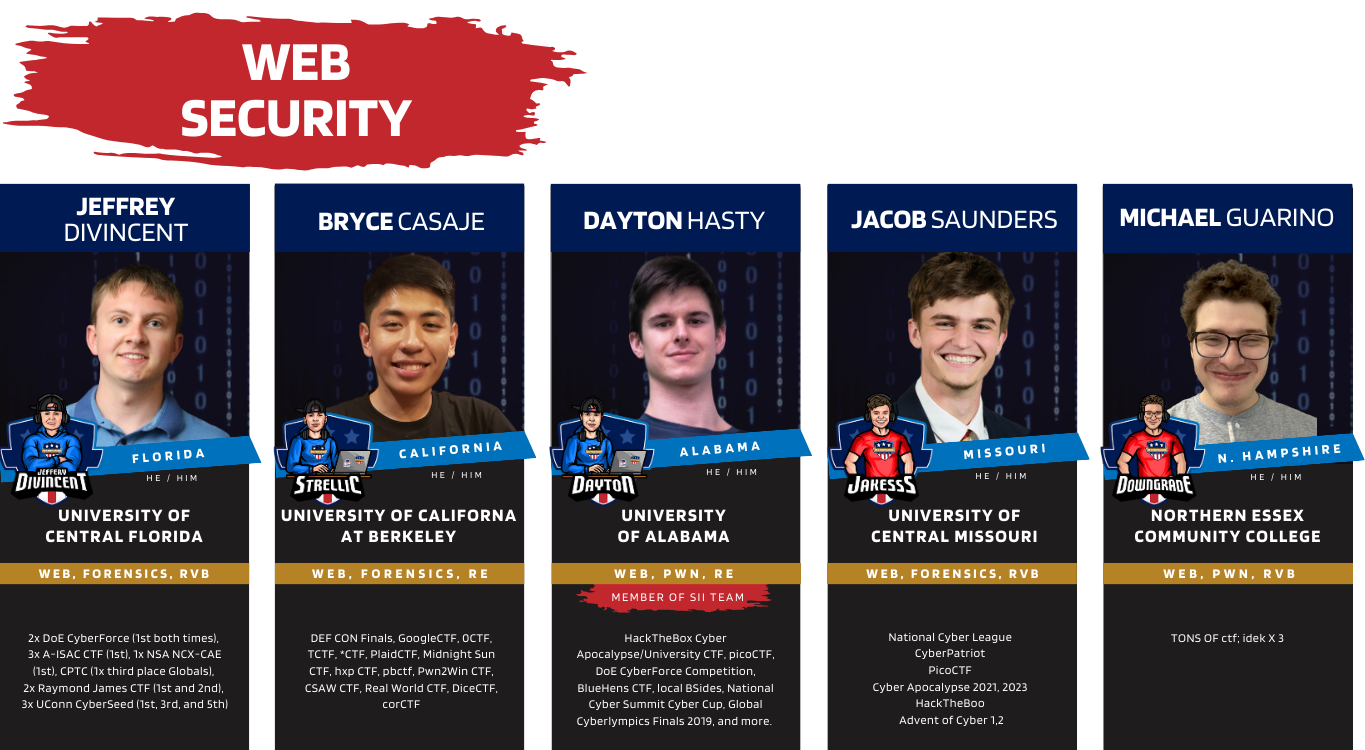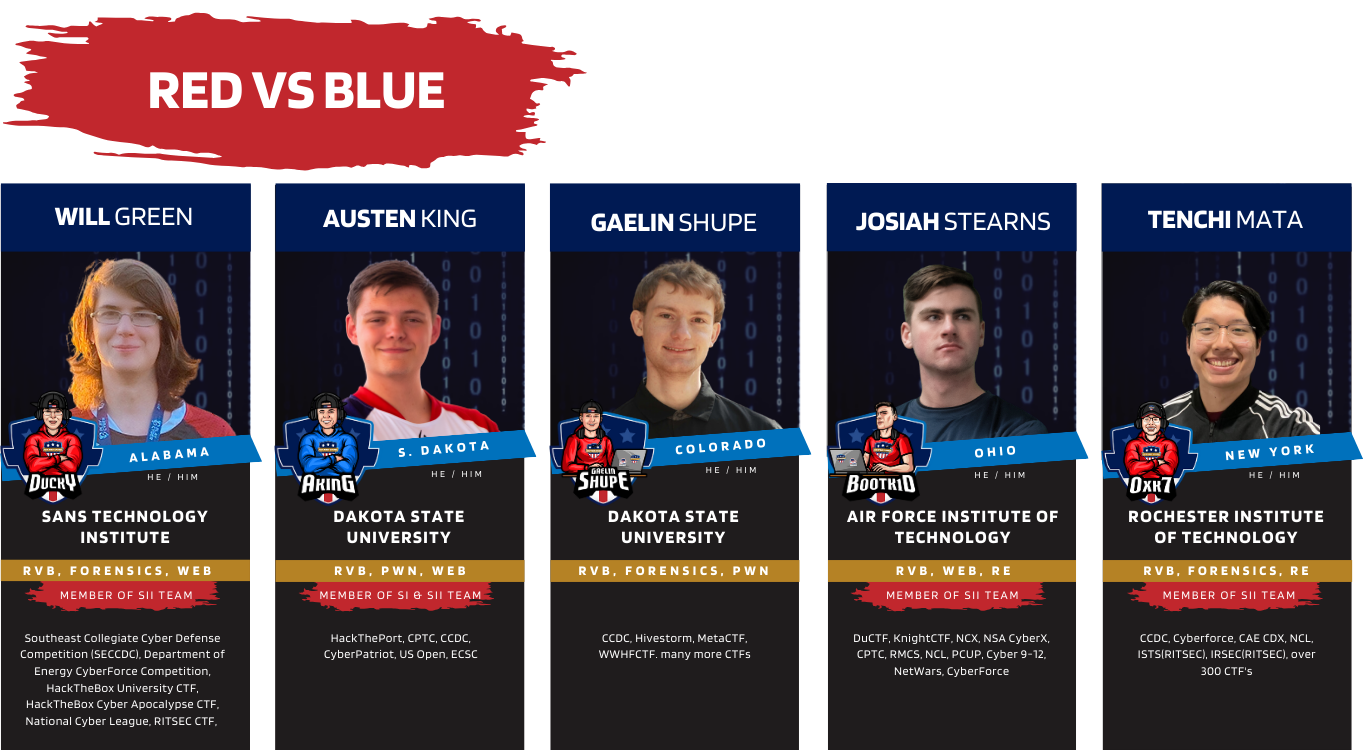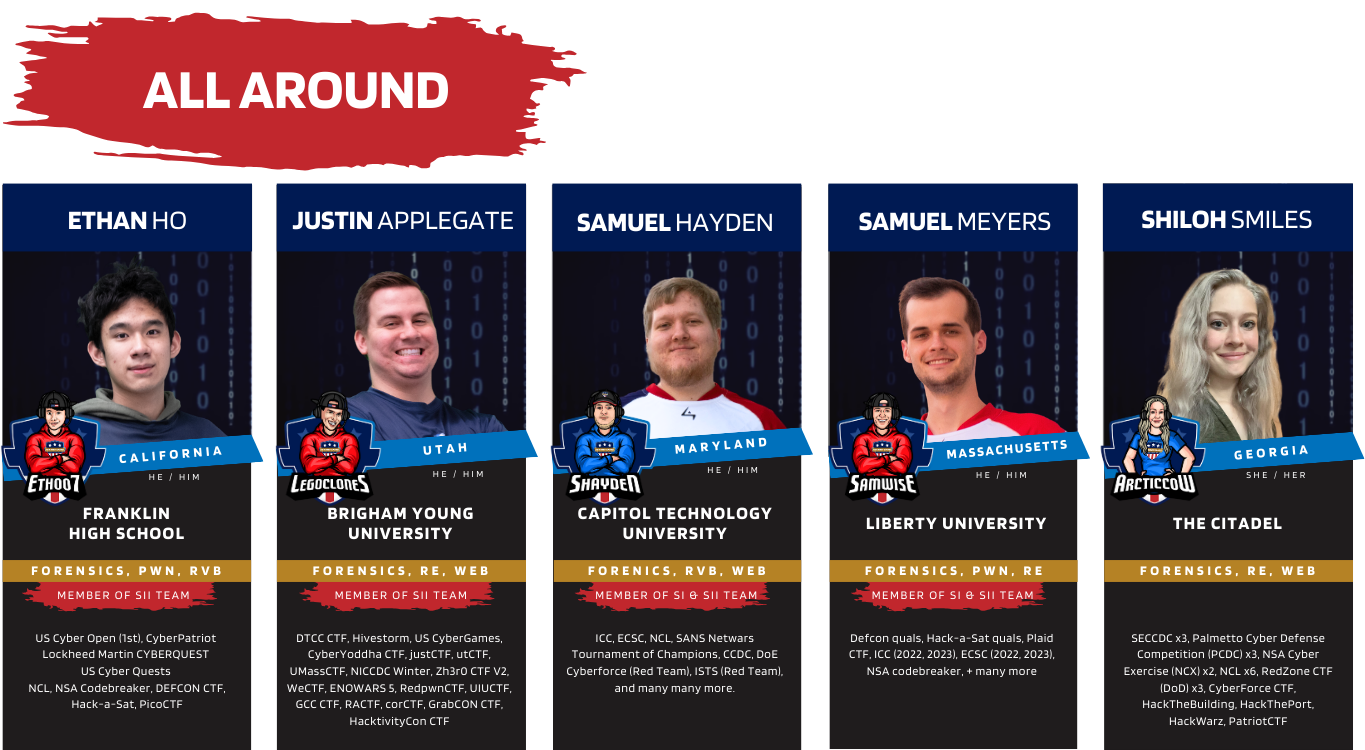 The Season III, Coaching Team includes a number of coaches, pipeline program mentors, senior and junior technical mentors, career and leadership mentors, and observers and support staff.
The Coaching Team members were selected based on their knowledge, experience, and drive to develop a team of cyber athletes to compete in global competitions.
CONGRATULATIONS TO the following individuals for THEIR INVITATION to participate in the US Cyber Games Pipeline Program.
This program is a limited-seat, by-coach invitation-only program for US Cyber Combine athletes who demonstrate drive and potential but may benefit from additional cybersecurity training and mentoring and are interested in cybersecurity professions. This exclusive training program allows athletes to participate in a four-month training program that the coaches can renew based on participants' continued dedication and progress. Athletes who perform well in the program are automatically invited to the next season's US Cyber Combine.
A Adam
D Aoyama
A Atkins
M Boehm
B Borges
J Bulexa
J Chau
B Cieplak
L Crabtree
L Delwiche
J Derenge
J Dunfee
N Gariani
W Green
C Harrison
C Hildebrand
J Hince
S Huggins
C Keller
A Khais
P Kim
A Klosterman
K Lee
A Link
C Marotta
G Morris
D Nam
K Noyes
N Ord
A Parkerson
A Peach
C Reed
C Rehm
J Rogers
M Sadeghian
K Sandys
G Schacher
M Silva
G Smith
N Stegman
R Tan
J Taylor
M VanFossen
H Xuan
W Yan
J Yu
Join the Fandom
Every team needs fans! Become a fan of the US Cyber Games & Team.
Help us spread the word about the benefits of cyber eSports and how training our future cybersecurity professionals will help secure our nation and protect our citizens. This movement touches every American town, business, and home.
Spread the Word
Help us spread the word across the cybersecurity community.
Let's get the message out that Cyber Games not only help build a better workforce but also keep the current workforce sharp and maintain a thriving community of cyber professionals prepared for future cyber attacks and possible disruptive innovations.
Show your Support. Become a
Sponsor

of the US Cyber Games & Team
The US Cyber Games depend on the generosity of our corporate and university sponsors. We all know that the success of our cybersecurity industry depends on sourcing and training talent to reduce the workforce gap. We're seeking organizations to share our overall mission and sponsor this incredible one-of-a-kind program.
Thank You to All of Our


Sponsors & Partners